Growth Downgrades in Southeast Asia Fuel Calls for More Stimulus
By
Michelle Jamrisko
...more here:
https://www.bloomberg.com/news/artic...d=premium-asia
February 26, 2020, 4:00 AM GMT+7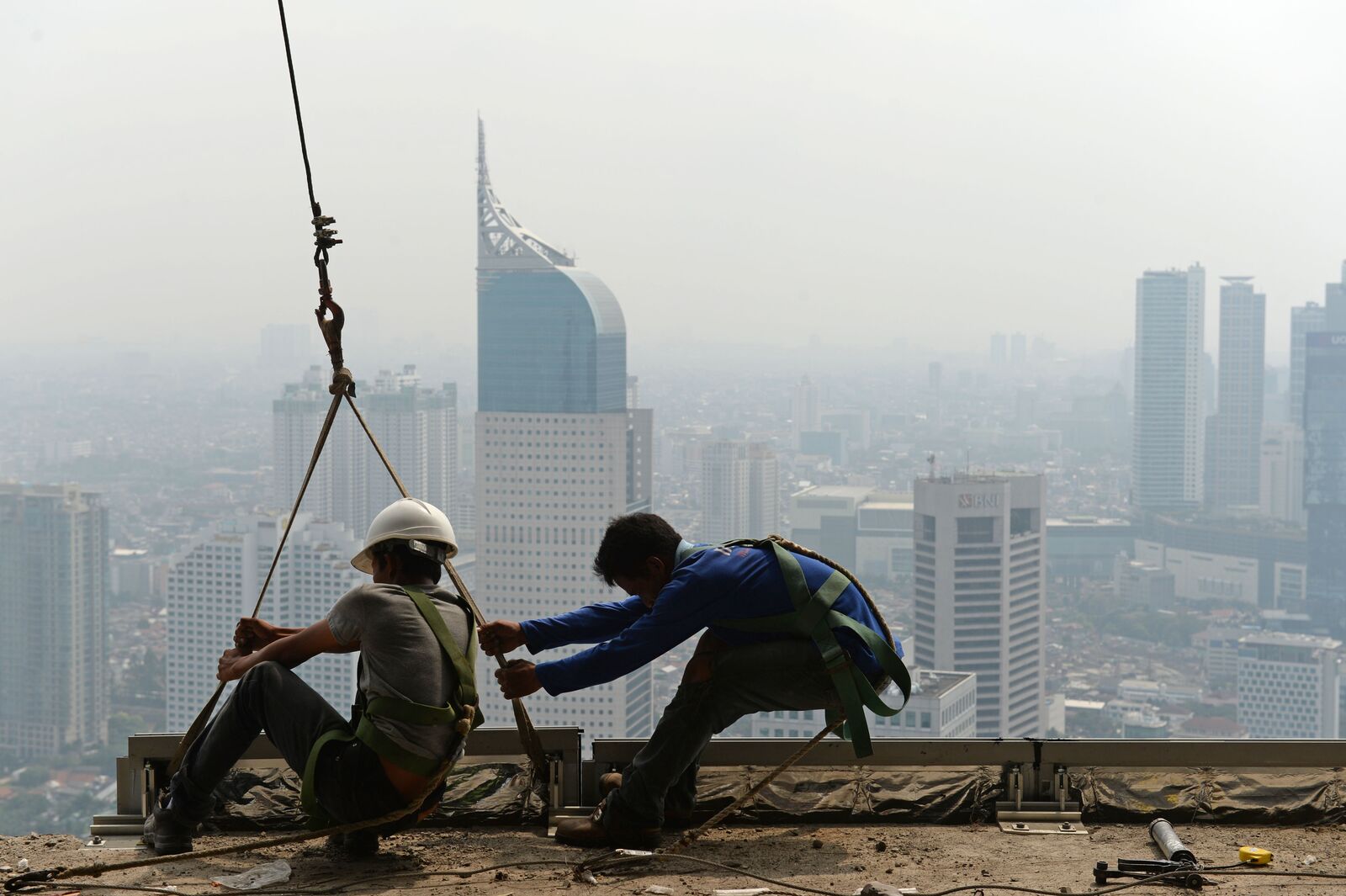 Construction workers labor on a building towering above the business district of Jakarta, Indonesia. Photographer: Dimas Ardian/Bloomberg
about 5.5%
, compared with 6.1% last year. With most of Southeast Asia heavily reliant on China-linked supply chains and tourism, that has meant growth downgrades in the region as well: Thailand, for example, is seen slowing to barely above 2% this year, from 2.4% in 2019.
Virus Stall
Standard Chartered Plc
Thailand
2.8 million
comfortable
with further currency weakness.
POLICY RESPONSE: The
Bank of Thailand
cut its interest rate to a record low Feb. 5, and said it has
more room
to ease. Its next scheduled meeting is March 25.
Long-awaited budget legislation has been approved by parliament and awaits royal assent, with an expected
400 billion baht ($12.6 billion)
in investment likely to filter through to the economy...