To the Leaning Stupa of Bangkok.
A nice rustic and traditional Mon island in the Chao Phraya river in Bangkok.
Google Maps.
Drive to the end of Chaeng Wattana, and go left instead of going over the bridge.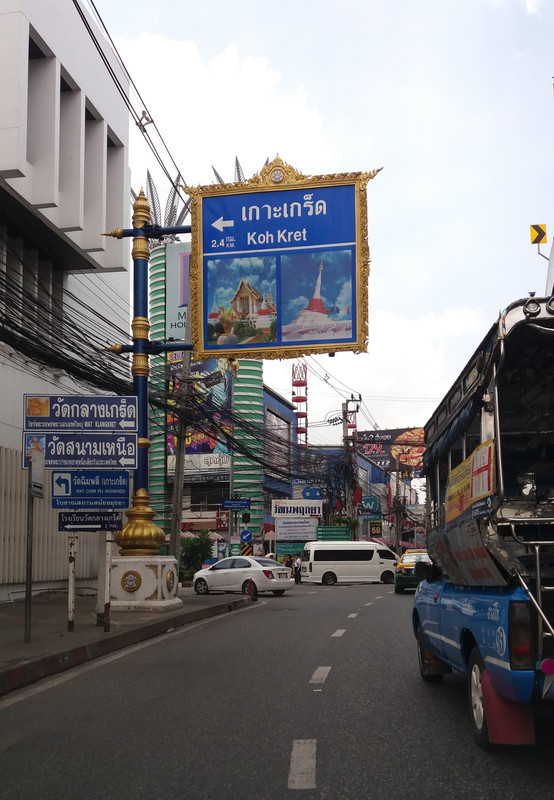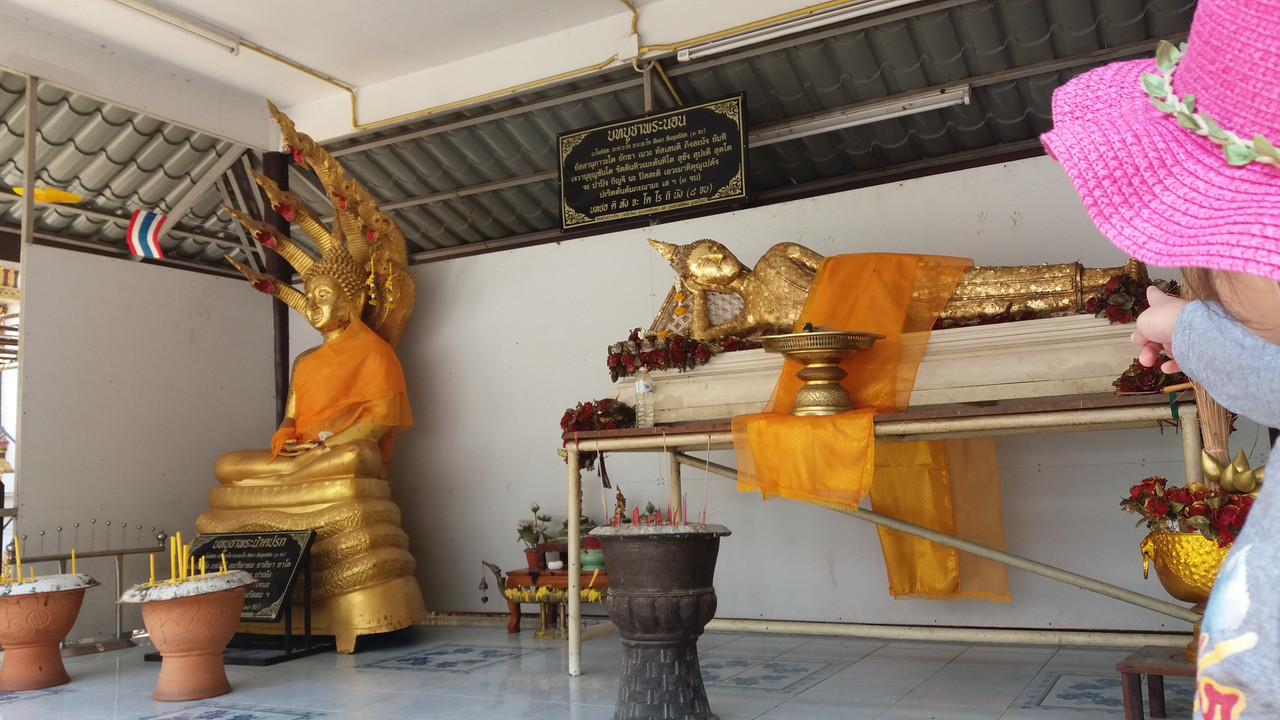 Don't point at Buddha, it's rude.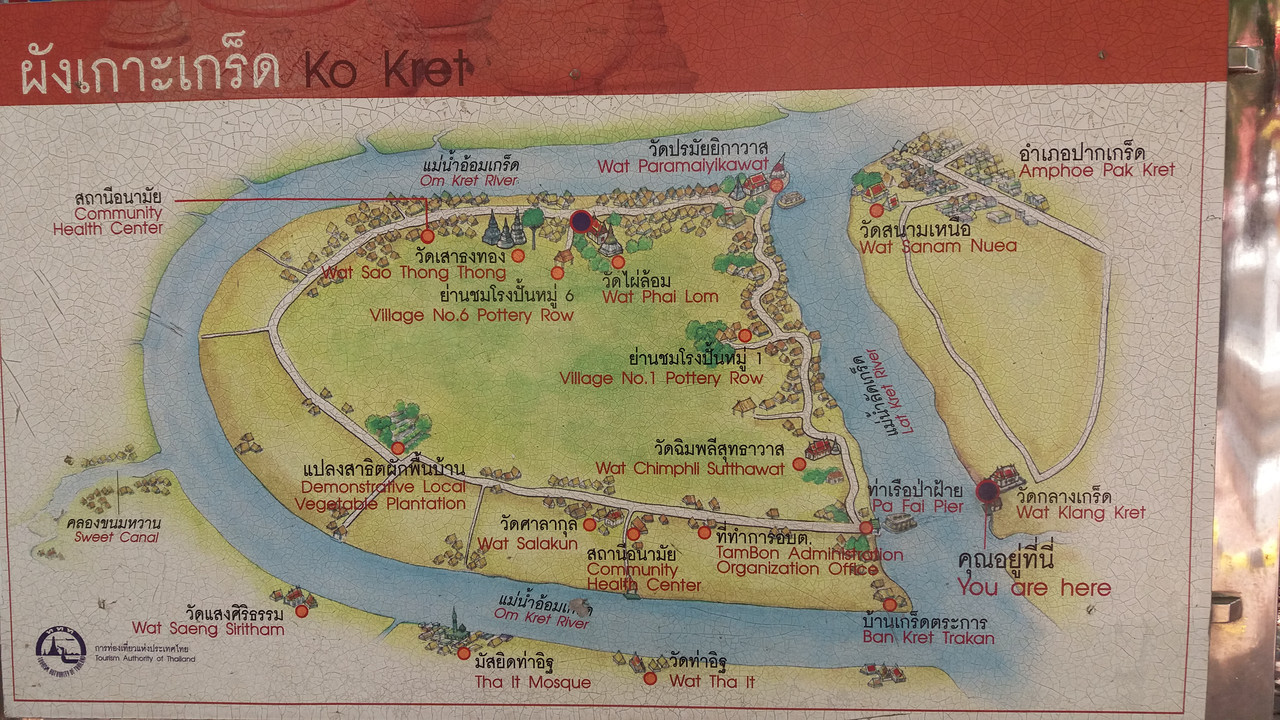 The island has a narrow, raised concrete path going around the it's coast.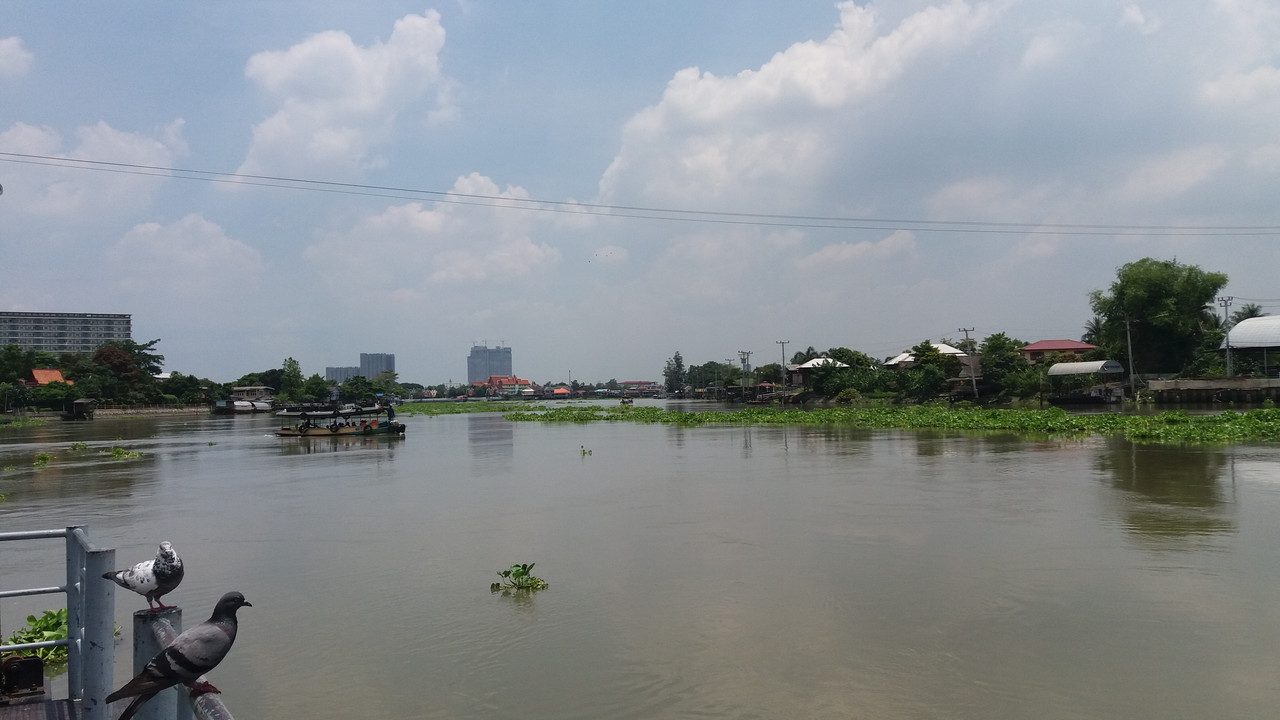 That's our ferry.
We went to the wrong pier just to get that photo.
Honest.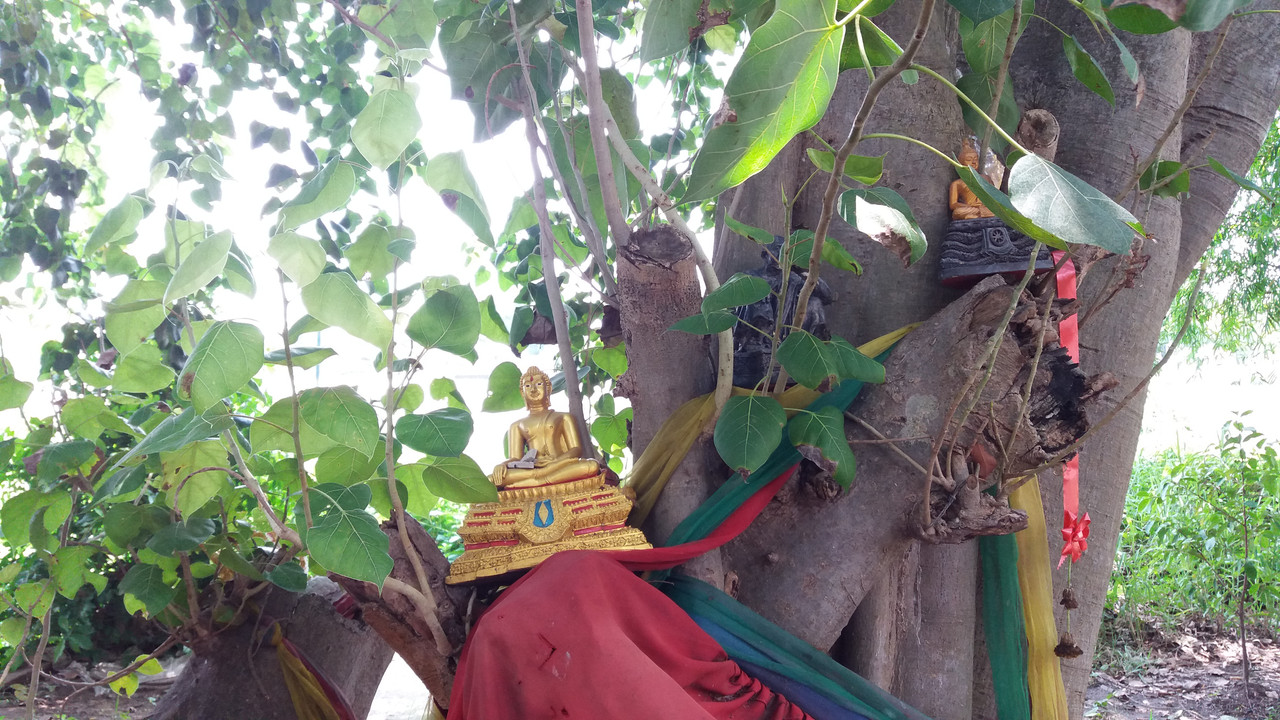 They do like statues round these parts.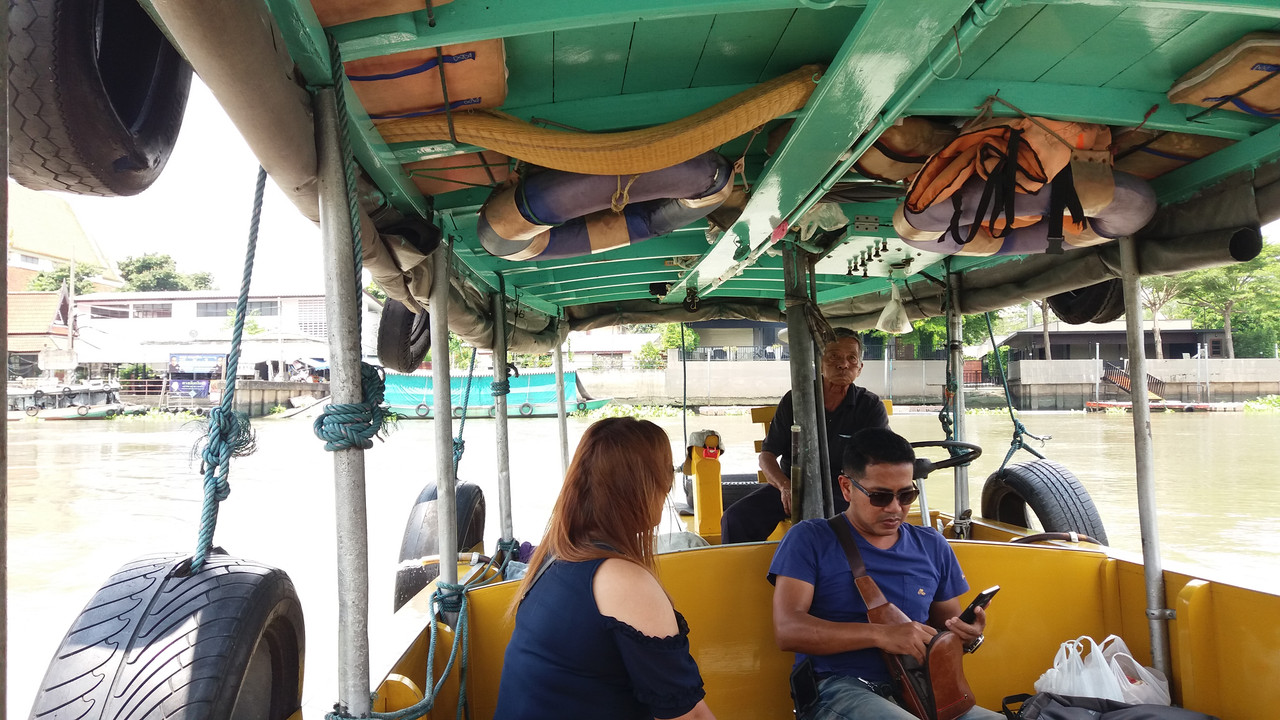 Don't pay the ferryman, til he gets you to the other side.
3 baht each.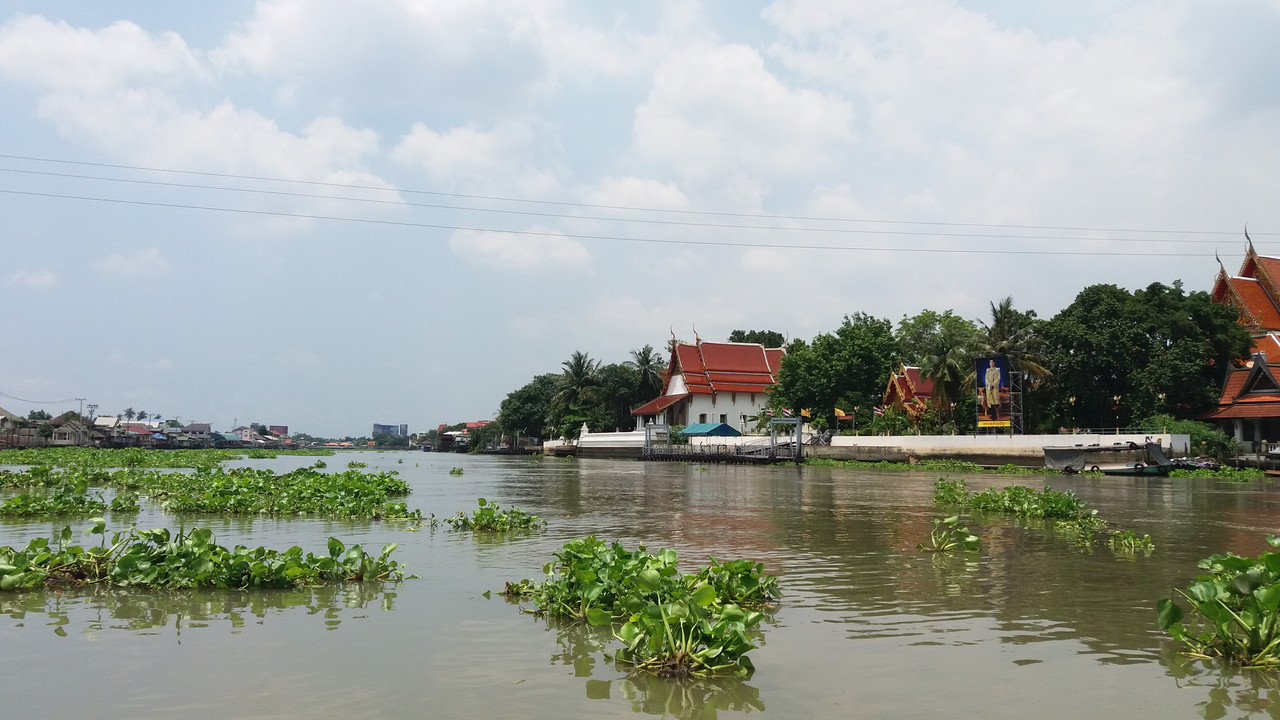 Looking up river, that's the metal pier on the right if you want to photo your ferry first.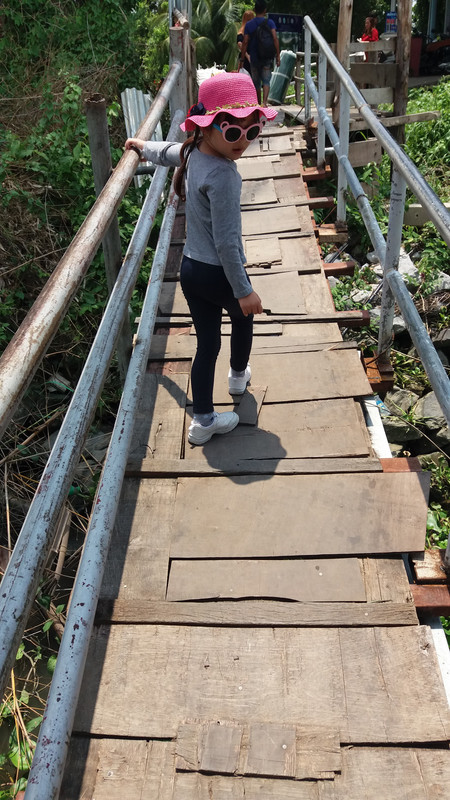 The Health & Safety department hasn't made it to the gangplank factory yet.