Prayer_Before_Dying_Trailer_1280_720_81_s_c1.jpg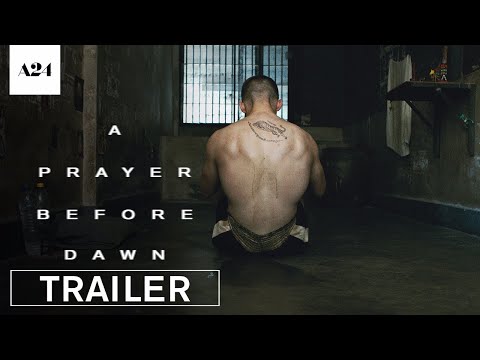 Trailer For A PRAYER BEFORE DAWN Sends Us To Thai Prison
Jacob Knight
Nov. 01, 2017
Joe Cole's gonna have to fight his way out.
A Prayer Before Dawn
is a chronicle of that training - shot in a real Thai prison with a cast of primarily real inmates, the first trailer promises a rather grueling, violent experience that looks like Nic Refn remade
Midnight Express
.
Since their inception, A24 has been alternating between releasing off the beaten path genre projects and flat out classics, such as
Under the Skin
,
The Lobster
,
Spring Breakers
and this year's
The Florida Project
A Prayer Before Dawn
looks like it fits into the former category, as Joe Cole (also of A24's
Green Room
) transforms himself into the real-life fighter.
A Prayer Before Dawn
looks brutal and intense (and got great reviews out of Cannes). This writer personally can't wait to see it when the film drops in 2018.
birthmoviesdeath.com