One of the good things about Peninsular Malaysia, that is Malaysia excluding Sabah and Sarawak on Borneo, is that it is fairly easy to travel anywhere by car. The highway system is as good as you'll find in any developed country and once you get off the main arteries the secondary roads are usually quite acceptable . . . usually.
Had a nephew over for a few weeks in March and went on three three-day trips on each week-end.
Pulau Pangkor
Melakka and Tioman
Taman Negara
The drive from KL to the park takes about four hours, with the odd short break, and then you have a choice of accommodation: 4/5 star, 2/3 star and backpacker places.
Entry to the park costs RM1 (10baht) for EVERYONE, no local/foreigner price differential . . . and a RM5 charge for every camera.
Tamana Negara in a nutshell from the web:
The pristine plant and wildlife that flourished in Taman Negara National Park for over 130 million years, should be respected and cherished for years to come.
Taman Negara National Park
Taman Negara Pahang spans 956 square miles (2,477 sq km, 57%),
Taman Negara Kelantan spans 403 square miles (1,043 sq km, 24%) and
Taman Negara Terengganu spans 329 square miles (853 sq km, 19%).
Taman Negara National Park offers several geological and biological sights and is the largest protected area in the country.



http://trekity.com/worlds-oldest-jun...gara-malaysia/
Ok, you've settled in and want to just check the area out a little bit - so you catch a boat across the water for RM1 each and start walking - easy walk to the canopy walk.
The canopy walk is a must - it is the longest canopy walk in the world and the sights, sounds and end sensations are really quite exceptional.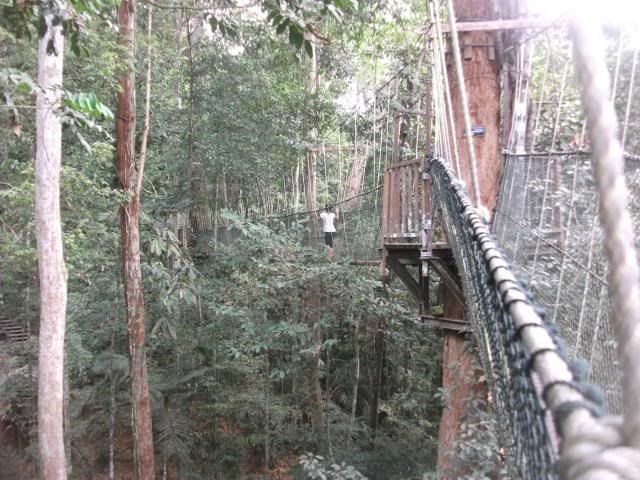 The next thing you do is either keep walking or head back to the hotel for a leisurely swim in the pool . . . in very, very cold water!
Restaurants are aplenty and not pricey - good variety - well, Malay and Chinese and Western.
So, the next day you start off with a boat-ride up one of the rivers. We were there during a light drought and the water wasn't very high, which made the trip interesting and the crew (of two) quite busy. Maximum four per boat, a narrow and long boat.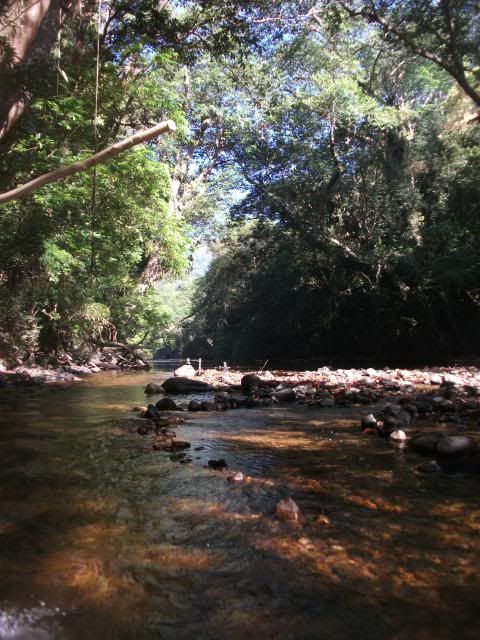 More later . . .