Christina Koch returns to Earth after record-breaking space mission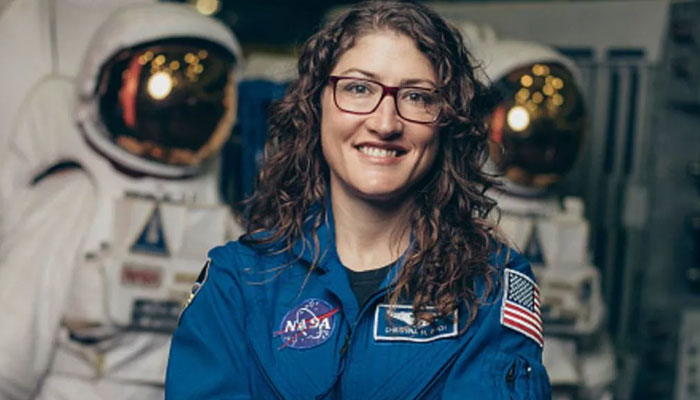 Koch lands in Kazakhstan after 328 days in space, the longest continuous spaceflight by a female astronaut
She would miss the friendship of her crewmates, she said, and of course the spectacular views.
But after 328 days on the International Space Station – the longest continuous spaceflight ever undertaken by a female astronaut – Christina Koch could not deny last week that she was looking forward to experiencing some very simple pleasures back on Earth, including "the feeling of wind on my face".
On Thursday the US astronaut was at last granted that wish, when the Russian Soyuz spacecraft, carrying Koch, Russian cosmonaut Alexander Skvortsov and Italy's Luca Parmitano, landed in Kazakhstan, almost a year after Koch last set foot on earth.
Her enormous grin as she was helped from the pod showed just how sweet the central Asian breeze could feel after 11 months in an airtight capsule. "I am so overwhelmed and happy right now," the 41-year-old told reporters, shortly after being slid out of the scorched craft and helped to a chair.:
https://www.theguardian.com/science/...-space-mission
-
https://www.thenews.com.pk/latest/60...reates-history