I was looking around for reverences and came across this little gem while reading a story about am intoxicate passenger.[QUOTE
Aussie kicked off plane in court with 'worst hangover'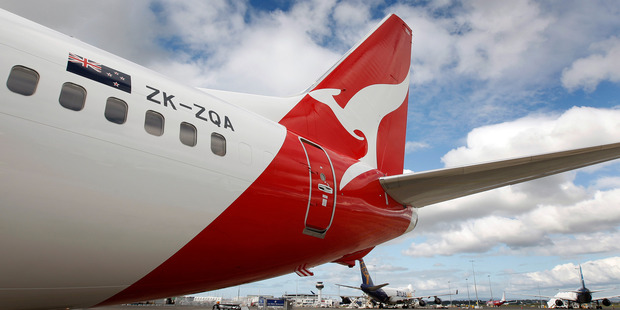 An Australian appeared in court yesterday suffering "probably the worst hangover of his life".
The 31-year-old Perth resident had been flying home from a holiday in Chile and was changing flights at Auckland Airport for the final leg of his trip on Wednesday.
But a trip to the Qantas lounge and a large quantity of vodka derailed those plans.
He appeared in Manukau District Court yesterday afternoon charged with indecent assault and threatening to kill.
The man, whose name was suppressed to give him the chance to inform family in Australia of his circumstances, said he could not remember the incident.
It is understood the Qantas flight had been taxiing to the runway when the alleged incident happened.
It continued to its destination after the defendant had been evicted from the flight and taken into police custody.d
An Auckland Airport spokesman said a passenger was offloaded from a flight on Wednesday, but the airport would not confirm specifics of the event.
The man's lawyer, Annabel Maxwell-Scott, said her client was "slightly discombobulated" and suffering "probably the worst hangover of his life".
All his possessions had been confiscated by police and he had no family or friends in New Zealand.
Accordingly both Ms Maxwell-Scott and Judge Philip Recordon were keen to progress the matter with some urgency.
The court heard how the defendant had been made redundant just before his holiday and online profiles stated he had worked in mining.
Ms Maxwell-Scott said any convictions would certainly hamper his efforts to find new employment.
Police said the two complainants and witnesses had continued on their journeys across the Tasman and it was unclear whether they were New Zealanders.
It would likely take a week for police to collaborate with their Australian counterparts for formal statements to be provided, the court was told.
The man was released on bail but ordered to surrender his passport to police.
He must report to Auckland Central police station twice before his next appearance on Tuesday.][/QUOTE]
"discombobulated" is it not a beauty? I was hoping to drop it into a post about texpat who is the uncrowned word smith on TC or if I ran to someone I knew I could casually drop it into the conversation.