Bizarre 'croc-cow' creature is the weirdest beast you'll ever see
Experts are baffled after this bizarre creature suddenly appeared in a remote village. Locals were stunned to find the alien-like animal turning up in High Rock, Wanghin in Thailand.
These images show the ugly beast appearing to have scaly skin and possess a body and head similar to that of a crocodile.
Lying on its front, the creature then has long, calf like limbs with hooves.
It's like something out of a sci-fi horror movie.
Thailand-based website Rath said the "animal" died after birth, adding: "It is surprising and is believed to bring good luck to the family and the village."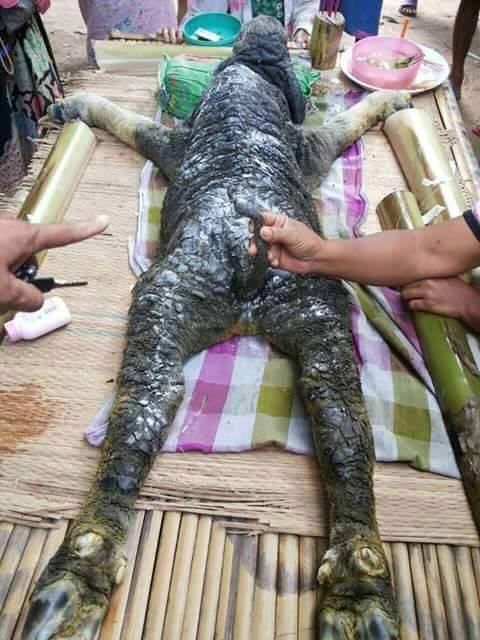 More shocking details in the link below
http://www.dailystar.co.uk/news/weird-news/468461/Croc-cow-creature-Thailand





.