New Zealand To Discuss Changing Names Of Places Named 'N****r'
Posted: 23/10/2015 16:12 AEST Updated: 35 minutes ago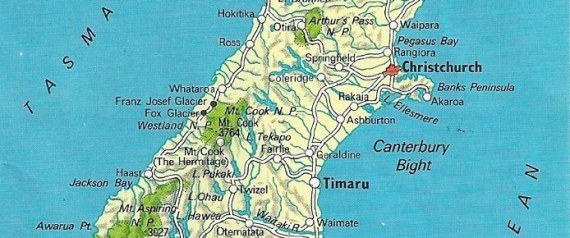 New Zealand is considering changing "offensive" place names | nathanh100 | Flickr
Senator Eric Abetz is in trouble for
using the term "negro" on radio
, but New Zealand seems keen to avoid any similar dramas in future by changing the title of three places named "Nigger".
Nigger Hill, Nigger Stream and Niggerhead,in the middle of New Zealand's south island, are all on the chopping block for their offensive names.
Wendy Shaw, Secretary to the New Zealand Geographic Board for Land Information New Zealand, told The Huffington Post Australia there will be public consultations to change the names for the three areas -- "a hill, a group of connected hills and a stream" -- to less controversial titles.
"Decisions on whether the names will be changed will be made following the three month public consultation, and consideration of the submissions by the New Zealand Geographic Board, possibly in April 2016... We are not able to say when a decision is likely to be made," Shaw said.